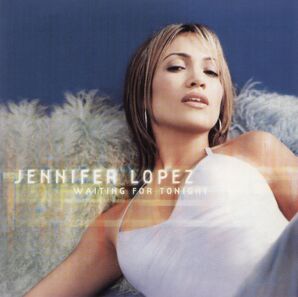 "Waiting for Tonight" is the third single by Jennifer from her debut album "On the 6." It was written by Maria Christensen, Michael Garvin and Phil Temple & produced by Ric Wake.
The song was originally recorded by pop music trio 3rd Party from their only 1997 album "Alive." It received a nomination for "Best Dance Recording" at the 2000 Grammy Awards. A Spanish version of "Waiting For Tonight" entitled "Una Noche Mas" (or "One More Night)" is also available on the album.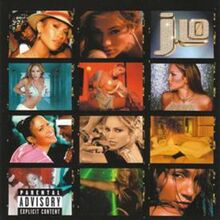 Music Video
Edit
There were two versions of the music video: the original version and the Hex Hector Remix version.
Original Video
Edit
The original video begins with the sun setting while Jennifer & her friends are getting ready for a New Year's Eve party. Intercut are scenes of Jennifer in the jungle dancing with green lasers flashing behind her and with sparkling crystals covering up her body.
The females are on a canoe over the river traveling to a party which is being held in the middle of a jungle area. After the end of the bridge of the song, the music is cut off and the party waits for the clock to count down to the year 2000.
There is a six-second power outage (that refers to the then-Y2K problem) until the power returns and the party dances to the beginning of the new year and there is an intercut of Jennifer dancing on top of the crowd & playing in the water wearing a black bikini.
Remix Video
Edit
The video for the Hex Hector Remix version features intercuts of Jennifer dancing in a jungle with green lasers flashing behind her with the original footage and also incorporates a green laser stobe effect.
Reception
Edit
Certifications
Edit
Community content is available under
CC-BY-SA
unless otherwise noted.