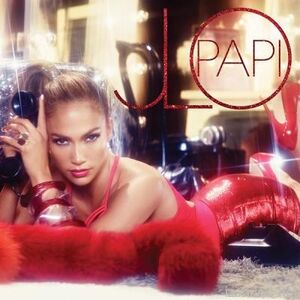 "Papi" is the third single released from Jennifer's "Love?" album. The song was written by RedOne, AJ Junior, BeatGeek, Teddy Sky, Bilal Hajji, and Jimmy Joker. It was produced by RedOne, BeatGeek, and Jimmy Joker.
"Papi" was due to be released on April 19, 2011, but the song was unlocked and released on April 17, 2011 thanks to a campaign on Jennifer's Facebook page. The song has received positive praise from music critics, who have commented that it was one of the highlights from the "Love?" album and could possibly experience the same amount of success that "On the Floor" did.
The song was recorded at Cove Studios in New York and Henson Recording in Los Angeles, California. The song peaked at #99 on the Billboard Hot 100. It peaked at #9 in Finland, #65 in Canada, #97 in France, #189 in South Korea, and #18 in Spain. The opening portion of "Papi" is featured in the "I'm into You" music video in the dance-breakdown scene.
Community content is available under
CC-BY-SA
unless otherwise noted.