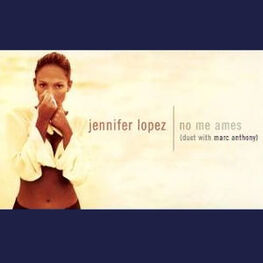 "No Me Ames" featuring Marc Anthony is the second single from Jennifer's debut album "On the 6." The song is a cover version of the Italian song "Non Amarmi" (which was written by Giancarlo Bigazzi, Marco Falagiani and Aleandro Baldi) and was recorded by Baldi & Francesca Alotta for Baldi's 1993 album "Il Sole." It was released as a single on May 1, 1999.
The song was translated into Spanish by Ignacio Ballesteros at Marc's request. There were two versions of the song produced for the album: one as a ballad version and the other as a salsa version. The ballad version of "No Me Ames" was produced by Dan Shea while the salsa version was produced by Emilio Estefan, Jr.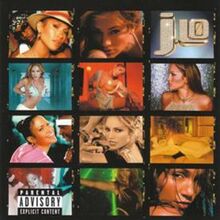 The music video for "No Me Ames" was directed by Kevin Bray and received a Latin Grammy nomination for "Best Short Form Music Video."
One day while working on "On the 6," Jennifer happened to be recording at the same recording studio where Marc Anthony was recording. Marc, who was fascinated by Jennifer after seeing her in "Selena" came into her studio and asked her to appear in the music video for his song "No Me Conoces."
Jennifer agreed to, but only if Marc recorded a song with her to which he agreed. According to Jennifer, Marc had the idea to translate "Non Amarmi" into Spanish. She stated:
"I don't want to be straight Latin! I want it to be more like, y'know, dance-y music-y."
In her review of "On the 6," Allmusic's Heather Phares commented that the tropical version of "No Me Ames" was one of the two songs that "emphasize Lopez's distinctive heritage."
Allmusic's Jose Promis praised the in his review of "Desde un Principo: From the Beginning" that the song was "surprisingly good." The Dallas Morning News' Mario Tarradell remarked "No Me Ames" as an "island flavored song."
The Sun-Sentinel's Lauri Mascia expressed disappointment over the song and felt that the tropical version of "No Me Ames" didn't fit the album. NME listed the ballad version of "No Me Ames" as one of the "potentially offensive slushy ballads" on the album. Baldi cited that Jennifer and Marc Anthony's cover version of the song as one of the two reasons that encouraged him to come out of retirement to record another album.
The song topped Billboard's Latin Songs chart and Billboard's Tropical Songs chart. It also managed to peak at #2 on Billboard's Latin Pop Songs.
Community content is available under
CC-BY-SA
unless otherwise noted.